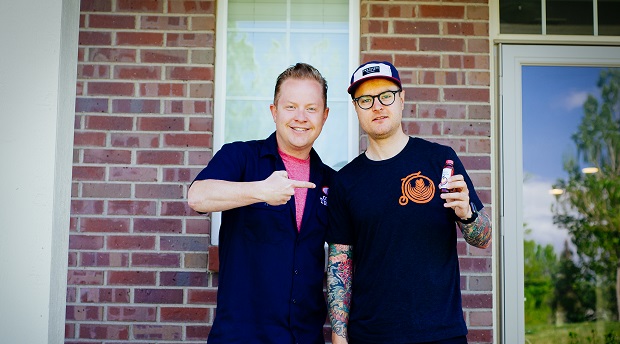 CJ Latham is the founder Bike A Latte. From their website: "Fueling athletes with the highest quality coffee the world has to offer. You take pride in your coffee. We exist to provide you with that high quality coffee experience any where your bike takes you. #CoffeePedalRepeat"
He's also my friend from way back, a fellow graduate of Golden High School class of 2000, a great dude, and a Renaissance Man. On this week's show, he tells me how he fused two of passions – cycling and craft coffee – into Pre-Ride Cold Brew, the flagship product of Bike A Latte. We spend quite a bit of time talking about going from idea to finished product, so if you're an entrepreneur looking for a roadmap, here's the story of one man's journey into willing his dream into reality.
But this episode is also remarkable for how much ground we cover. We touch on subjects ranging from his previous entrepreneur gigs to the chemistry and biology of the way different sugars are processed by the stomach to why he's not a wedding photographer to his deep dive into learning more about theology and philosophy to why cable packages are likely heading to an ala carte system. I felt like I could have talked with CJ all day, and maybe one day we can. But for now, enjoy this hour we spent together talking about an absolute bounty of subjects.
Check out Bike A Latte on their website, and on Facebook.
Download this episode on iTunes, stream it on Stitcher, or listen at the Jon of All Trades homepage.
Podcast: Play in new window | Download
Subscribe: RSS